Enter your information and I'll get right back to you with a free home estimate.
check
Sent
What's my home worth?
Enter your information and I'll get right back to you with a free home estimate.
check
Sent
Steve Goodman, Realtor, Broker Associate
Pinnacle Estate Properties, Inc.
More Americans Choose Real Estate as the Best Investment Than Ever Before
June 13, 2022
---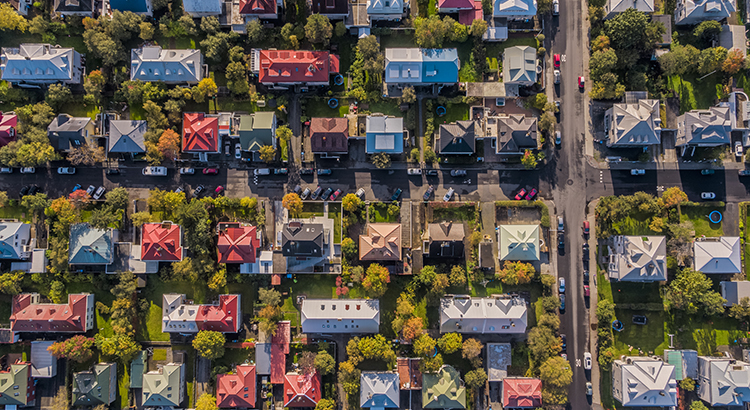 by Keeping Current Matters
Americans' opinion on the value of real estate as an investment is climbing. That's according to an annual survey from Gallup. Not only is real estate viewed as the best investment for the ninth year in a row, but more Americans selected it than ever before.
The graph below shows the results of the survey since Gallup began asking the question in 2011. As the trend lines indicate, real estate has been gaining ground as the clear favorite for almost a decade now: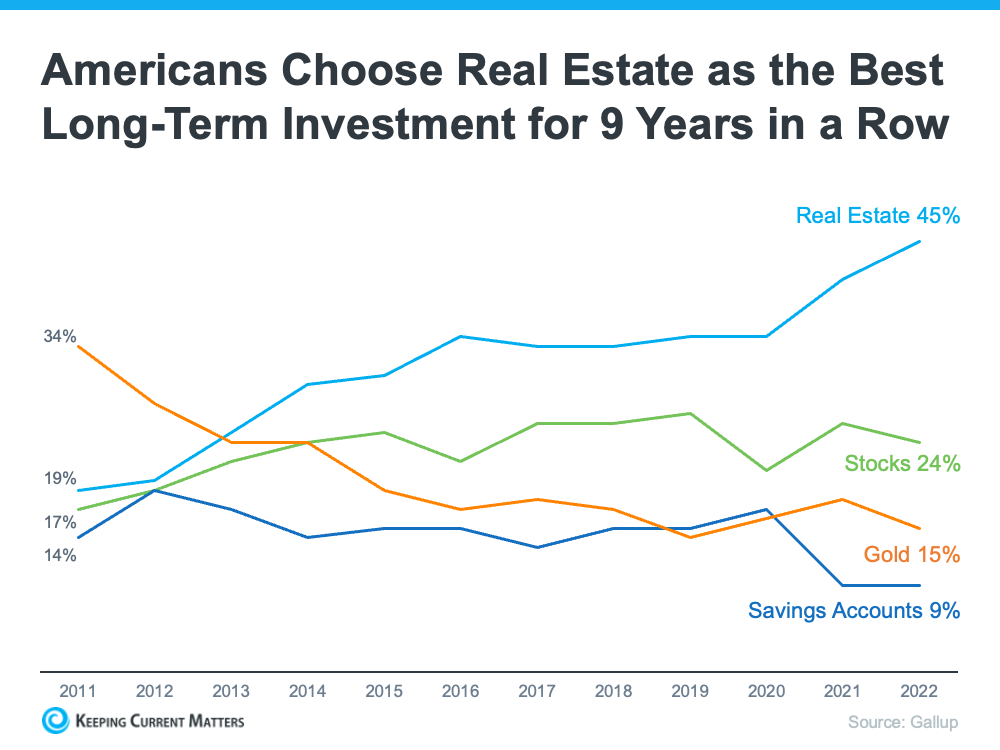 If you're thinking about purchasing a home, let this poll reassure you. Even when inflation is high like today, Americans recognize owning a home is a powerful financial decision.
How an Investment in Real Estate Can Benefit You During High Inflation
Because inflation reached its highest level in 40 years recently, it's more important than ever to understand the financial benefits of homeownership. Rising inflation means prices are increasing across the board, and that includes goods, services, housing costs, and more. When you purchase your home, you lock in your monthly housing payments, effectively shielding yourself from increases on one of your biggest budgetary items each month.
If you're a renter, you don't have that same benefit, and you aren't protected from these increases, especially as rents rise. As Danielle Hale, Chief Economist at realtor.com, notes:
"Rising rents, which continue to climb at double-digit pace . . . and the prospect of locking in a monthly housing cost in a market with widespread inflation are motivating today's first-time homebuyers."
When Inflation Has Risen in the Past, Home Prices Have Too
Your house is also an asset that typically increases in value over time, even during inflation. That's because as prices rise, the value of your home does too. Mark Cussen, Financial Writer for Investopedia, puts it like this:
"There are many advantages to investing in real estate. . . . It often acts as a good inflation hedge since there will always be a demand for homes, regardless of the economic climate, and because as inflation rises, so do property values. . . ."
And since rising home values help increase your equity, and by extension your net worth, homeownership is historically a good hedge against inflation.
Bottom Line
Buying a home is a powerful decision. It's no wonder why so many people view it as the best long-term investment, even when inflation is high. When you buy, you help shield yourself from increases in your housing costs and you own an asset that typically gains value with time. If you want to better understand how buying a home could be a great investment for you, connect with a local real estate advisor today.
---
Tags:
Featured Listings
Sold for $1,510,000 , 4+4 Sand Canyon, House + Guest House+ Barn + Horse Arena+Backyard Pool/Spa/Waterfall, Fire-pit, Built-in BBQ, Sports Court with Majestic Gated Driveway in Amazing Scenic Community, Panoramic Views, A Must See!
Must see this beautifully Upgraded and impeccably maintained Valencia end of Culdesac Today Tract home situated close to award winning schools, shopping, restaurants. Enter this Spacious 1624 sq ft, 4+2 model w/Newer Vinyl Dual Pane Windows throughout+ +
* SPECTACULAR View Home situated atop prestigious Gated West Hills-Valencia offering Master Balcony and Breathtaking Unobstructed Panoramic View on Premier Lot, Built-in Spa and Cascading Waterfall, Private Side Yard & over $90k in upgrades. 1st Floor Bdm
MUST SEE-Amazing Private Hillside on over 1/2 Acre Lot, Upgrades, Spacious Floorplan. See Tour.